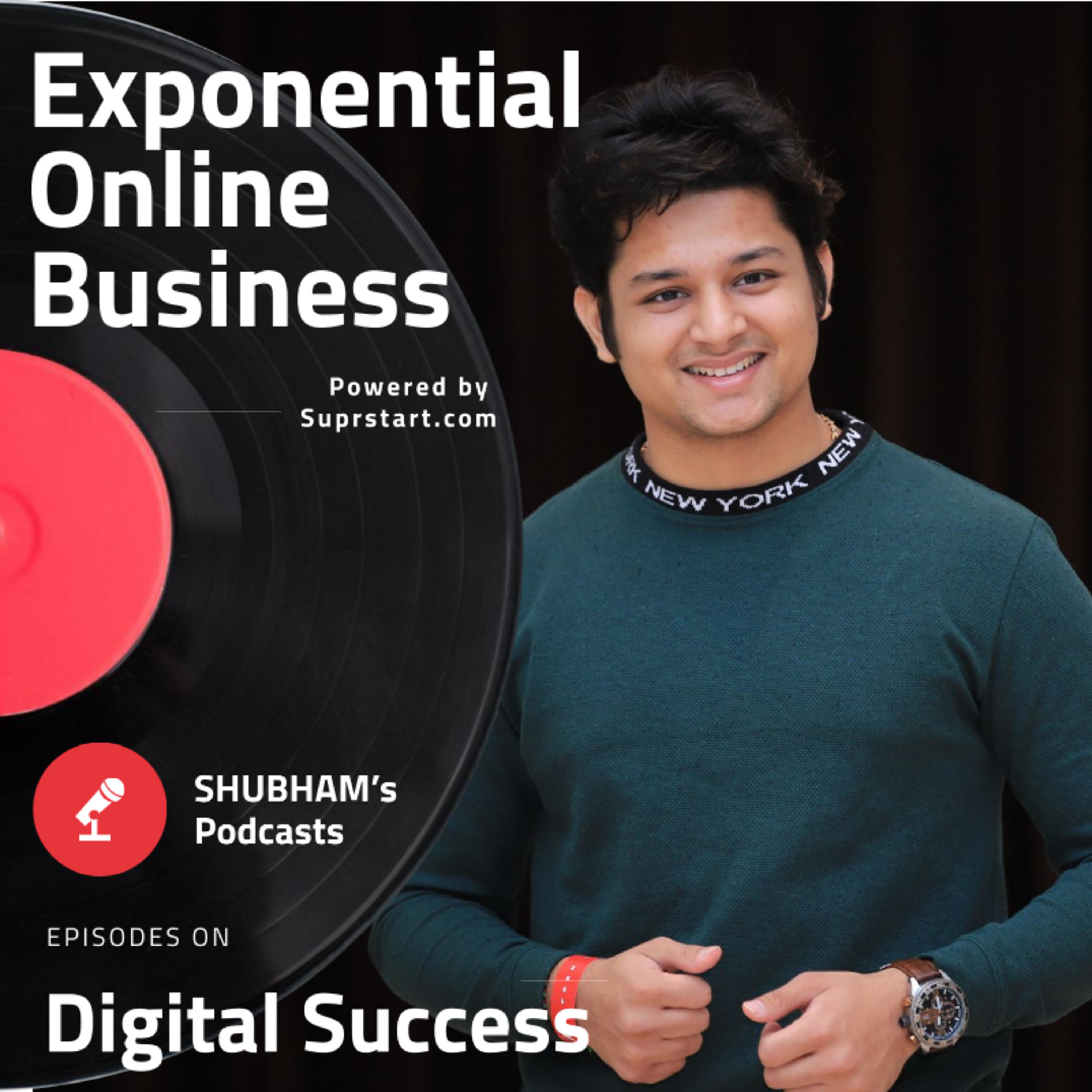 Jul 17, 2020 • 7M
Ep: 35- How I became an Author in just 3 months?
Author, Trainer, and Entrepreneur 👋 I'll teach you all the skills you need to improve your revenue, convert leads, and generate more sales. 💡
👇🏻
Ever since, the lockdown started. I have made sure that to improve myself marginally daily.
Yesterday I managed to launch my first book as an author.
The feeling is different.
It brings out an opportunity to showcase my Ideas for the world to explore.
Books remain with us for years to come.
UNLEASH YOUR BUSINESS ONLINE!
How to Grow your Business Online, Build a Long-lasting Brand & Sell more than your Competitors.
About the book📕
-Business Owners will be able to create a strong Brand Online.
-Entrepreneurs will now be able to get access to -Strategies that can help them grow their Business Online
-Get Instant access to Growth Hacking techniques
-Entrepreneurs will be able to use Digital techniques to -Automate their Business.
-Entrepreneurs will be able to build a high Sales Funnel.
Check out this link and get yourself a copy.
Compared to the price of a Movie ticket + Some Popcorn, you'll be able to transform your Online Journey.
Get a copy here:
Apply Code 4JULYRS100 for Rs. 100 Off!
Valid just for today!
Limited to the first 100 Customers only!
Get you Copy HEREhttps://notionpress.com/read/unleash-your-business-online